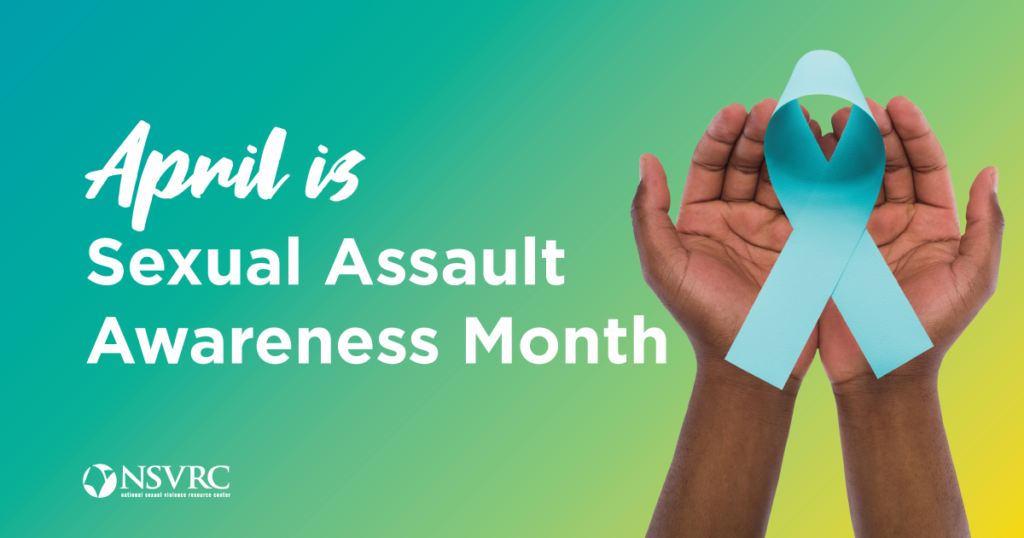 Centre Safe to "Cultivate a Community of Care" for Survivors of Sexual Violence
April is Sexual Assault Awareness Month. It is a time to draw attention to the prevalence of sexual assault, raise public awareness, increase education, and empower individuals to take steps to prevent sexual assault here in Centre County.
Centre Safe is inviting Centre County residents to cultivate a community of care by supporting and believing survivors of sexual violence and by joining us in education and awareness raising events all month long.
"It is the mission of Centre Safe to empower survivors of sexual and domestic violence and to work toward the elimination of that violence," said Ruth Williamson, Director of Outreach and Education. "Centre Safe is here in the community to provide free, confidential services to individuals and loved ones who have been impacted by sexual violence. This includes a 24/7 hotline, counseling services, support groups, medical advocacy, and more."
Williamson also said, "In addition to vital services, we know that it takes a community to prevent violence before it starts. The more we practice consent, share care and concern for others, and learn how to intervene when we see harm, the safer our relationships and spaces will be."
To help increase awareness and activate change, Centre Safe will host a series of events and engagements as part of Sexual Assault Awareness Month (SAAM) throughout April to help spread this message to the community. These experiences and engagements include:
Day of Action Event
Tuesday, April 5 is the SAAM Day of Action. All media is encouraged to attend. The theme of this year's event is "Cultivating a Community of Care." Centre Safe and other system representatives will gather on the steps of the Centre County Courthouse in Bellefonte from 12-1pm to share a message of care and support for survivors of sexual violence and child abuse. The program will include remarks from CC Commissioners, CC Children and Youth Services, CC District Attorney, a keynote speaker, and more. Everyone in attendance is encouraged to wear teal in support of survivors. In the event of inclement weather, the program will move to the Courthouse Annex. For more history on the SAAM Day of Action visit: https://www.nsvrc.org/saam.
Denim Day
On April 27, wear denim with a purpose! All community members, news team members, and anyone in Centre County who cares about having a safe community free of sexual violence is invited to wear denim with millions of people across the world! On #DenimDay we wear jeans to support survivors and use it as a day to educate ourselves and others about the realities of sexual violence. Centre Safe will be active on social media sharing posts and information. Wear denim, invite your clubs or groups to join you, and tag yourselves on our platforms @CentreSafe. For more information on the history and story of the campaign visit: https://www.denimdayinfo.org/.
Make a Card, Support a Survivor Event at the Makery
On April 3 from 1-3pm, Centre Safe will lead a workshop to create postcards for survivors of sexual violence. The final products will be given to Centre Safe staff who will share with survivors they work with in counseling, support groups, and at Mount Nittany Medical Center. Sign up for the event online: http://themakerypa.com/calendar/.
Bellefonte Courthouse Lit Up in Teal
The Bellefonte Courthouse will be awash in Teal as part of SAAM and Centre County Commissioners will present a proclamation to Centre Safe in recognition of the month of awareness.
Free Downloadable Coloring Pages
Centre Safe has compiled several coloring pages with "Centre County Cares" and "I believe you" messaging available for download. The community is encouraged to color them, post on social media #SAAM2022, tag @CentreSafe as a resource, and share with others. [Coloring Page 1, Coloring Page 2, Coloring Page 3, Coloring Page 4, Coloring Page 5]
Resources for Community Members
We all play a role in preventing sexual violence and child abuse in our community. We can start by believing survivors and offering support. Please join us this April!
For more information about Centre Safe and SAAM events, contact Ruth Williamson at 814-238-7066. You can also follow Centre Safe online @CentreSafe.